Ubisoft Off Campus Drive 2022 : Ubisoft Hiring for Freshers as Intern – IT Support. Ubisoft Off Campus Hiring 2022 schedule to hire for Application Developer for the Ubisoft Hiring 2022. The job is for freshers and the job location is Mumbai, Maharashtra. The details for the Ubisoft selection process, Ubisoft application procedure and salary details of Ubisoft Off Recruitment 2022 are mentioned below.
Ubisoft Off Campus Drive 2022 Details :
Company Name:- Ubisoft
Job Position:- Intern – IT Support
Job Location:- Mumbai, Maharashtra, India
Salary Package:- As per Company Standards
Batch:- 2021/2022
Qualification:- B.E/B.Tech
Job Type:- Intern
Flexible Working Organization:- Office-based
Join WhatsApp Group for Instant Job Updates
Ubisoft Off Campus Drive 2022 Eligibility Criteria:
Required Education & Experience:-
Bachelor's degree in computer science or a computer-related field
Good at English speaking and writing skill.
Broad functional knowledge of desktop computer hardware and networking principle and system http://fresherscamp.com/wp-content/uploads/2021/12/Madhya-Pradesh-MP-PEB-Group-2-Sub-Group-4-Various-Post-Answer-Key-2021.jpgistration
Basic knowledge of Desktop Support management system
Familiar with Microsoft based products such as AD, Azure & O365 and related products
Strong Knowledge of Operating System Windows 10/11, Macintosh and Linux will be advantage.
Knowledge of Cisco switches and routers, and in the configuration of IOS will be Plus
Knowledge of advance network acceleration technologies such as LAN/MAM/WAN
Excellent interpersonal communication skills. Ability to maintain cooperative working relationships with those contacted in the course of work activities, being good team player.
Strong Learning capability and commit to self-development
Core competency & Associated behaviors for the job
Always think and act with the customer in mind – Understand customer
0 to 1 years of desktop supporting experience will be Plus
ITIL knowledge or certification an asset.
The ideal candidate will be friendly, resourceful, reliable, independent and interested in helping people become more productive with their technology.
Get Interview Preparation Tips for free, Watch and Subscribe Now
Job Purpose:-
This job position is to provide technical support to Ubisoft staff of Mumbai and Pune office on using their IT equipment's. Be responsible for the evaluation, installation and maintenance of staff's computer hardware, software, networks and associated peripherals. Moreover, the person also participates in IT projects to improve users' productivity.
Roles & Responsibilities:-
1. Provide technical support on Desktop facilities:
Setup and support a variety of computer hardware, software, networks and associated peripherals, including hardware and software installation, maintenance, troubleshooting and upgrade.
Determine source and nature of computer malfunction using diagnostic and application software. Adjust, repair and resolve hardware and software problems, referring more complex networking problems to network http://fresherscamp.com/wp-content/uploads/2021/12/Madhya-Pradesh-MP-PEB-Group-2-Sub-Group-4-Various-Post-Answer-Key-2021.jpgistrators or supervisor.
Respond to requests for computer assistance from staffs experiencing problems with hardware, software, networking; respond to inquiries concerning systems operation and other computer related technologies; respond to priority incidents as needed
Answer user's query and service requests in the ticketing system
Document and assess problems, resolving them independently or routing them as needed
In coordination with network http://fresherscamp.com/wp-content/uploads/2021/12/Madhya-Pradesh-MP-PEB-Group-2-Sub-Group-4-Various-Post-Answer-Key-2021.jpgistrators, assist with network software deployment and problem troubleshooting
Provide follow up and progress updates to the users.
Provide introductory training and support on new hardware and software to staffs
Utilize a good working knowledge of the operating systems and of on-line applications to provide users with uninterrupted support whenever possible
Adhere to schedule for on-site desktop support
Occasionally provide work guidance or orientation for non-routine procedures/policies
Test and evaluate new client-side hardware/software
Participate in establishment of the benchmark manufacturing workstations
Recommend and perform upgrades on hardware and software systems to ensure longevity
Perform additional functions incidental to computer support activities
Keep an eye on new computer technology.
Assess functional need to determine specifications for purchases
Follow standards & procedures defined by the global IT group
Assist in IT asset management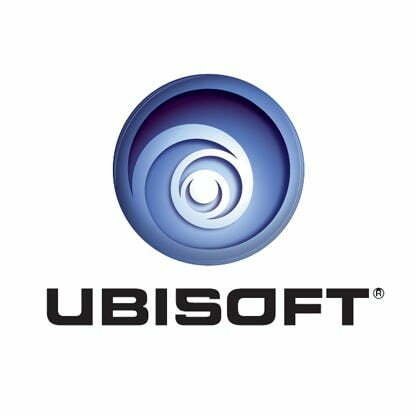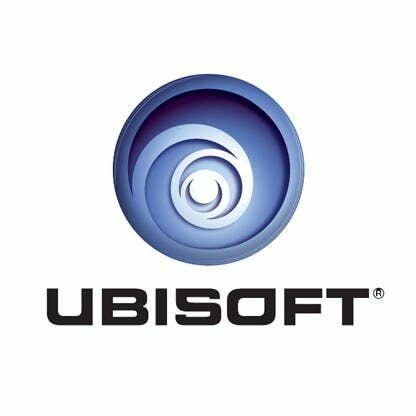 2. Participates in Desktop projects/tasks:
Assist senior teammates in completion of projects.
Completes desktop related projects/tasks as assigned
How to Apply for Ubisoft Off Campus Drive 2022 ?
Interested and Eligible candidates can apply for Ubisoft Off Campus Drive 2022 online by the following link as soon as possible before Last Date.
Apply Link :- Click Here
Uber Off Recruitment 2022 – Frequently Asked Questions
How to apply for Ubisoft Off Campus Drive 2022?
To apply for the Ubisoft Off Campus Drive 2022, you have to check the official site of Ubisoft or http://fresherscamp.com/
Does FreshersCamp.com provide Ubisoft Off Campus Drive 2022?
Yes, FreshersCamp.com provides Ubisoft Off Campus Drive 2022 Alerts continuously.
What is the Ubisoft Selection Process?
Aptitude Test, Technical & Interview Rounds.
About company : Ubisoft Entertainment SA is a French video game company headquartered in Saint-Mandé with development studios across the world. Its video game franchises include Assassin's Creed, Far Cry, For Honor, Just Dance, Prince of Persia, Rabbids, Rayman, Tom Clancy's, and Watch Dogs. We have very challenging and exciting opportunities for creative minds to develop their expertise and capabilities to grow. At Ubisoft we favor diversity, creativity, drive and team spirit, and, together, we build success.
Ubisoft is a leading developer and publisher of video games worldwide whose brand portfolio covers blockbusters such as Assassin's Creed and Splinter Cell, as well as games for the whole family, from Imagine and Petz to Rayman Raving Rabbids. To continue building on its achievements for the future, Ubisoft is looking for new talent for its growing Indian studios in Pune & Mumbai where we stand 1000+ strong today in strength! If you've got the skills and the desire to succeed, we want you to be a part of this exciting period of growth.
The Guillemot family had established themselves as a support business for farmers in the Brittany province of France and other regions, including into the United Kingdom. The five sons of the family – Christian, Claude, Gérard, Michel, and Yves – helped with the company's sales, distribution, accounting, and management with their parents before university. All 5 gained business experience while at university, which they brought back to the family business after graduating. The brothers came up with the idea of diversification to sell other products of use to farmers; Claude began with selling CD audio media. Later, the brothers expanded to computers and additional software that included video games.
Don't Miss any Job Opportunity, Follow us On Following Social Media & Get Instant Job Notifications in Your Mobile.
Subscribe us on YouTube for Campus Placement Preparation!!
Join our Telegram Channel for Instant job Updates !!
Follow us on Instagram for Interview Tips and Tricks!!
Follow us on Linked in for Referral Jobs Updates !!
Follow us on Facebook for Top MNCs Job Updates !!