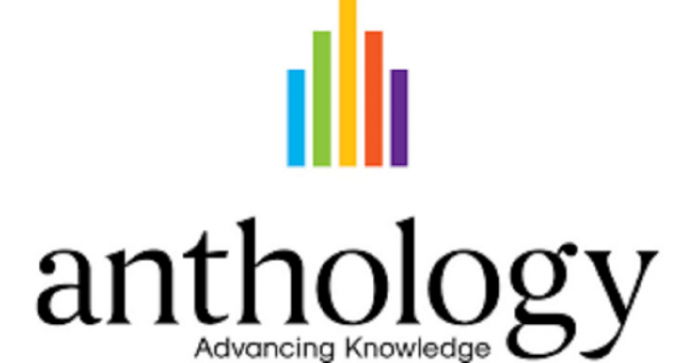 Anthology International Recruitment 2022 : Anthology International Off Campus 2022 Drive is One of the best opportunity for Jobseekers who want to get their Career in IT Sector. And Anthology International is hiring 2023, 2022, and 2021 Batch Freshers of Any Graduates/ Post Graduates for Multiple Roles. For better Understanding to the Jobseekers about Anthology International Recruitment 2022. We have provided the Eligibility Criteria, Selection Process, Required skills, Documents Required for Anthology International Off Campus Drive 2022, and the Registration Process for Anthology International Hiring 2022 in this post below.
Therefore, All the Job Applicants who are not Aware about Anthology International Off campus Hiring 2022 information can easily check the Complete details in this Job Post. Candidates can also check the complete Job role and Job description from the official website of Anthology International @ www.Anthology International.com or our website fresherscamp.com.
Anthology International Recruitment 2022 for Freshers Details :
Company Name:- Anthology International
Website:- https://www.anthology.com/
Qualification:- BE/B.Tech
Batch:- 2017/18/19/20/21/22
Job Position:- Associate Support Analyst
Job Location:- Bangalore, India
Salary Package:- As per Company Standards
Job Req:- 1800
Last Date:- ASAP
Anthology International Recruitment 2022 for Freshers Eligibility Criteria :
Required skills & Qualifications:-
Join WhatsApp Group for Instant Jobs Updates
Bachelor's degree
Exceptional English listening, written, and oral communication skills 
Freshers with 0 Years of experience. Client facing call center, help desk or technical support environment or equivalent consulting experience
Strong knowledge of system and database administration principles
Knowledge of Oracle and MS SQL*Server Database including troubleshooting, configuration, maintenance, and tuning
Understanding of Internet application technologies including HTML, XML, Internet protocols, networking, firewalls, Web Server configurations, Internet application architectures based upon Java technology and Internet security
Experience in a self-directed work environment  
Demonstrated ability to research and resolve problems using a variety of resources and tools 
Primary responsibilities will include:-
Managing resolution of technical issues for a distinct set of clients. Clients are system administrators who provide mission critical services via Anthology e-Learning applications to students and faculty at a wide variety of learning institutions
Troubleshooting complex web applications. Issues to be resolved require a broad range of troubleshooting skills related to software functionality, application server setup, database management, data analysis, operating system configuration, performance tuning, installation, migration, and upgrades to Anthology products  
Providing excellent client management inclusive of excellent communications, responsive follow-through, and advocacy for client issues within internal departments. The CSS will analyze trends associated with the assigned customer base and report potential areas of risk or reward to Product Support Management. Success criteria are highly focused on customer satisfaction levels
Prioritizing numerous issues of varying severity, and effectively manages the resolution of all issues within accepted service levels. This includes ownership of the data entered into the CRM system and appropriately updating both client and appropriate Anthology employees of status of all issues on a timely basis
Collaborating extensively with peers, Anthology Account Managers, and members of the escalation team including Product Support Engineers and Developers to resolve client issues while actively contributing to a growing knowledge network that improves the effectiveness of our team and the information available to our clients 
Analyzing technical trends with Anthology solutions and provide appropriate feedback to Engineering Services and Product Support management 
How to apply for Anthology International Recruitment 2022?
All the interested and eligible candidates can apply for Anthology International Recruitment 2022 online by the following link as soon as possible before Last Date.
Apply Link :- Click Here
Anthology International Recruitment 2022  – Frequently Asked Questions
How to apply for Anthology International Recruitment 2022?
To apply for the Anthology International Recruitment 2022 , you have to check the official site of Anthology International or http://fresherscamp.com/
Does Fresheropenings.com provide Anthology International Recruitment 2022?
Yes, FreshersCamp.com provides Anthology International Recruitment 2022 Alerts continuously.
What is the Anthology International Selection Process?
Aptitude Test, Technical & Interview Rounds.
About Company : Providing dynamic, data-informed experiences to the global education community so that learners and educators can achieve their goals. Anthology International Private Limited is a 7 years 4 months old Private Company incorporated on 16 Apr 2015. Its registered office is in Bangalore, Karnataka, india. The Company's status is Active, and it has filed its Annual Returns and Financial Statements up to 31 Mar 2021 (FY 2020-2021). It's a company limited by shares having an authorized capital of Rs 35.00 cr and a paid-up capital of Rs 22.92 cr as per MCA.
Anthology International Private Limited is an unlisted private company incorporated on 16 April, 2015. It is classified as a private subsidiary of a foreign copmany and is located in Bangalore, Karnataka. It's authorized share capital is INR 35.00 cr and the total paid-up capital is INR 22.92 cr.
Don't Miss any Job Opportunity, Follow us On Following Social Media & Get Instant Job Notifications in Your Mobile.
Subscribe us on YouTube for Campus Placement Preparation!!
Join our Telegram Channel for Instant job Updates !!
Follow us on Instagram for Interview Tips and Tricks!!
Follow us on Linked in for Referral Jobs Updates !!
Follow us on Facebook for Top MNCs Job Updates !!
Follow us on Twitter for Latest Career and Jobs News!!